Manhattan tiene una gran  vida cultural y esta es una lista de los museos para visitar.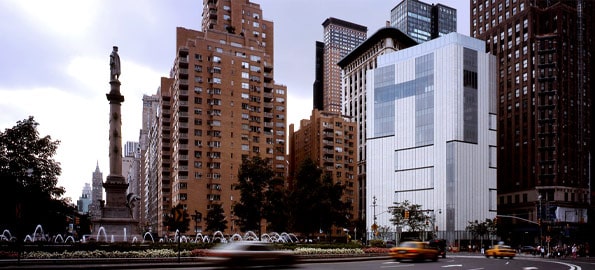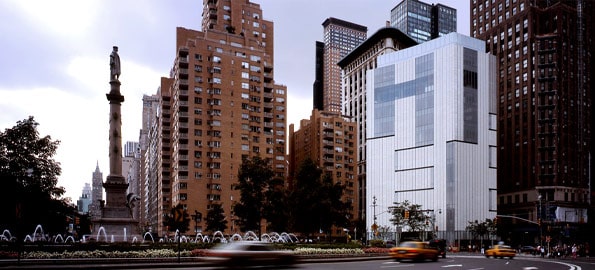 American Craft Museum
www.americancraftmuseum.org
40 West 53rd St.
New York, NY 10019
Este museo celebra el talento nacional e internacional de los grandes artesanos, ordenados por temporadas.
American Folk Art Museum
www.folkartmuseum.org
45 West 53rd Street (btw 5th and 6th Avenues, near MoMA)
Branch Location: 2 Lincoln Square (Columbus Avenue at 66th Street)
New York, NY
Este museo se focaliza en la colección, exhibición y estudio del arte tradicional y contemporáneo folclórico americano.
American Museum of Natural History
www.amnh.org
Central Park West at 79th Street
New York, NY 10024-5912
Este enorme museo alberga colecciones y exhibiciones sobre miles de millones de años del planeta Tierra, desde los comienzos hasta el día de hoy.
American Numismatic Society
www.amnumsoc.org
Broadway at 155th Street
New York, NY 10032
Este museo exhibe una colección masiva de monedas, medallas y objetos relacionados con la historia de la humanidad.
Anthology Film Archives
www.AnthologyFilmArchives.org
32 Second Avenue
New York, NY 10003
Anthology Film Archives es un museo de películas que muestra la historia y el presente de las películas. AFA originariamente abrió en 1970 en un teatro público. Las instalaciones incluyen  dos teatros, una biblioteca, un departamento de preservación de películas, oficinas y una galería.
Artists Space
www.artistsspace.org
38 Greene St., 3rd Floor.
New York, NY 10013
Una exhbición pequeña de artistas.
Asia Society and Museum
www.asiasociety.org
725 Park Ave. at 70th St.
New York, NY 10021
Exhibe objetos de Asia y su relación con América.
Castle Clinton
(National Park Service site)
Battery Park (southern tip of Manhattan)
New York, NY
The Southwest Battery, uno de cerca de docenas de fuertes construidos para defender el puerto de Nueva York cuando la guerra de 1812, y fue construdio en las roca. El fuerte fue renombrado como Castle Clinton en 1817 para honrar a Dewitt Clinton, gobernador de Nueva York.
Carnegie Hall / Rose Museum
www.carnegiehall.org
154 West 57th Street, Weill Recital Hall entrance, segundo piso.
Muestra artefactos de 100 años de historia de la música asocidad al concert hall, incluyendo fotografías firmadas, cartas.
Central Park Zoo / Wildlife Gallery
www.wcs.org
Central Park
64th St. at Fifth Ave.
New York, NY 10021
Pequeño pero bien poblado zoo en el corazón de Manhattan.
The Children's Museum of the Arts
cmany.org
182 Lafayette Street (btwn Broome and Grand St)
Museo de Artes para Niños, que ofrece exhibiciones interactivas y programas para niños de menos de diez añosque les ayuda a desarrollar el potencial creativo a través de artes y demostraciones visuales.
Children's Museum of Manhattan
www.cmom.org
212 West 83rd Street
New York, NY 10024
Museum of interactive exhibits and educational programs that encourages children and their families to learn about themselves and a culturally diverse world through the arts, literacy, media, science and the environment.
The Cloisters
www.metmuseum.org
The Cloisters
Fort Tyron Park
New York, NY 10040
The Metropolitan Museum of Art's collection of art from medieval Europe. Building built by John D. Rockefeller to resemble a medieval cloister overlooking the Hudson River in Fort Tryon Park.
Cooper-Hewitt / National Design Museum (Smithsonian Institution)
www.si.edu/ndm
Two E 91st St. (on 5th Ave)
New York, NY 10128-9990
Museum housed in Andrew Carnegie's former Upper East Side Mansion and featuring exhibits on decorative and design arts, often as unique collections of everyday items.
Dahesh Museum
www.daheshmuseum.org
580 Madison Avenue (between 56th and 57th Streets)
New York, NY 10022
Dedicated to collecting and exhibiting 19th- and early 20th-century European academic art, which is the continuation of the great Renaissance, Baroque and Rococo traditions in the visual arts. The Museum is a leader in rediscovering the rich art and history of the French Salon, the British Royal Academy and other centers of tradition throughout the Western world.
Dia Center for the Arts
www.diacenter.org
548 and 545 W 22nd Street
New York, NY 10010
A multi-disciplinary contemporary arts organization.
The Drawing Center
www.drawingcenter.org
35 Wooster St. (btwn Broome and Grand)
New York, NY 10013
A small art gallery focused on the exhibition of drawings, both contemporary and historic.
Dyckman Farmhouse Museum
DyckmanFarmhouse.org
HistoricHouseTrust.org
4881 Broadway at 204th Street
New York, NY 10034
Manhattan's last remaining Dutch colonial farmhouse, built in 1784 by William Dyckman when this now-urban area was a farm established by Dyckman's grandfather, Jan.
Ellis Island Museum
www.ellisisland.org
Ellis Island
New York, NY 10004
Partially-restored former immigration station in New York Harbor, through which the ancestors of 40% of America's population passed.
Empire State Building Lobby Gallery
www.esbnyc.com
350 Fifth Ave. at 34th street
New York, NY 10018
Lobby exhibit on the famed 102-story skyscraper built in 1931.
Federal Hall National Memorial
(National Park Service site)
26 Wall Street
New York, NY 10005
This site was the first seat of the new American federal government and is where George Washington took the oath of office as the first President. The current building, the Customs House, was part of the U.S. Treasury and was later converted to a museum and memorial.
Forbes Magazine Galleries
www.forbesgalleries.com
60 Fifth Avenue at 12th Street
New York, NY 10011
Exhibit of collectibles located in the heart of Greenwich Village housed within the lobby of the Forbes Magazine's headquarters. Exhibits include toys, jewelry and photographs.
Fraunces Tavern Museum
www.frauncestavernmuseum.org
54 Pearl Street
New York, NY
Museum of colonial- and revolutionary-war-era New York City, housed in a tavern from 1719 and a group of surrounding buildings.
The Frick Collection
www.frick.org
1 E. 70th St. btw Madison and 5th Ave
New York, NY 10021-4967
Collection of European painting and decorative arts in the Carrere/Hastings-designed Frick mansion on Millionaire's Row.
Gracie Mansion
HistoricHouseTrust.org
Carl Schurz Park
88th Street at East End Avenue
New York, NY 10128
Mansion built in 1799 by shipping merchant Archibald Gracie. Currently the official home of the Mayor of the City of New York. Tours available on a limited schedule BY RESERVATION ONLY.
General Grant National Memorial
(National Park Service site)
122nd Street at Riverside Drive
New York, NY 10027
This is a monument to and final resting place of Ulysses S. Grant, Union commander during the American Civil War and 18th President of the United States. Built with donations from around 90,000 private individuals worldwide, the granite and marble structure was designed by John Duncan and dedicated on April 27, 1897.
Grey Art Gallery
www.nyu.edu/greyart
NYU Main Building
100 Washington Square E
New York, NY 10003
New York University's fine arts museum dedicated to the collection, preservation, study, documentation, interpretation, and exhibition of the evidence of human culture.
Goethe House
www.goethe.de
Goethe House German Cultural Center
1014 Fifth Avenue at 82nd Street
New York, NY
Tiny museum with exhibits on German language and culture
The Grolier Club
www.GrolierClub.org
47 East 60th Street (between Park and Madison Avenues)
New York, NY
Organization founded in 1884 that regards books and prints as objects worthy of display, on a par with painting and sculpture. The Club maintains a research library on printing and related book arts, publishes journals and hosts free public exhibitions.
Ground Zero Museum Workshop
14th St, Between 9th Ave and Washington St
New York, NY
groundzeromuseumworkshop.com
Interactive museum founded by the "official photographer of Ground Zero" that contains images and artifacts from the September 11, 2001 attack on the World Trade Center. Advance ticket purchace required. A bit pricey – portion of ticket sales supposedly go to 9/11 charities.
Solomon R. Guggenheim Museum
www.guggenheim.org
1071 Fifth Avenue at 89th Street
New York, NY 10012
Exhibits of 19th and 20th century art in a Frank Lloyd Wright-designed landmark building.
Guggenheim Museum SoHo
www.guggenheim.org
575 Broadway at Prince Street
New York, NY 10012
Small SoHo museum dedicated to contemporary art, notably a permanent Warhol exhibit.
Hamilton Grange National Memorial
(National Park Service site)
287 Convent Avenue
Between 141st and 142nd Streets
New York, NY
House built in 1802 by American founding father Alexander Hamilton in what was then rural Harlem. Hamilton only lived in the house for two years before being killed in a duel. The house was originally located on a woody hilltop at what is now the southwest corner of 143d Street and Convent Avenue and was moved across the street in 1889 for the construction of rowhouses. (reference)
The Hispanic Society of America
www.hispanicsociety.org
613 W. 155th St. At Broadway
New York, NY 10032
Free museum and reference library for the study of the art and cultures of Spain, Portugal and Latin America. Includes artifacts from antiquity through today.
International Center of Photography
www.icp.org
1133 Ave of the Americas (at 43rd Street)
New York, NY 10036
Museum dedicated to photography and photography education.
Intrepid Sea-Air-Space Museum
www.intrepidmuseum.org
Intrepid Sea-Air-Space Museum
Pier 86, W. 46th Street at 12th Avenue (on the Hudson)
New York, NY 10036
Museum on a decommissioned 900-foot-long aircraft carrier featuring a large collection of military aircraft and exhibits on naval combat. Site also includes tours of a decommissioned submarine and a Concorde supersonic passenger jet.
The museum is temporarily closed while the Intrepid is undergoing renovation.
Japan Society
www.japansociety.org
333 East 47th Street (just west of First Avenue, across from the United Nations)
New York, NY 10017
Organization devoted to the production of content and events on Japan. Facilities include a gallery for the exhibition of Japanese Art.
Jewish Museum
www.jewishmuseum.org
1109 Fifth Ave (at 92nd St)
New York, NY 10128
Museum of four millenia of Jewish art and history
Little Red Lighthouse
HistoricHouseTrust.org
Fort Washington Park
Under the George Washington Bridge – 178th Street and the Hudson River
New York, NY
40-foot tower built in 1880 to mark Jeffrey's Hook, a rocky point on the Hudson River near the northern edge of Manhattan that was made obsolete by the opening of the George Washington Bridge in 1931. Immortalized in Hildegarde H. Swifts 1942 children's book The Little Red Lighthouse and the Great Gray Bridge and saved from destruction in 1951 through the efforts of thousands of petitioning children. Available for tours on a limited schedule.
Lower East Side Tenement Museum
www.tenement.org
90 Orchard St.
New York, NY 10002
Museum in a former tenement building with exhibits on the history of the Lower East Side as a densely populated gateway to America in the late 19th and early 20th century.
Madame Tussaud's New York
www.nycwax.com
Times Square – 42 St. btwn 7th and 8th Aves
85,000 square-foot wax museum
Merchant's House Museum
www.merchantshouse.com
29 East Fourth Street (Between Bowery and Lafayette)
New York, NY 10003
Museum housed in a 1932 Greek Revival building and featuring exhibits on New York's transition from farming community to an industrial and mercantile colossus.
Metropolitan Museum of Art
www.metmuseum.org
1000 Fifth Avenue (at 82nd Street)
New York, NY 10028-0198
Massive museum in Central Park housing art in practically every medium from every period in human history and every corner of the globe.
The Morgan Library / Pierpont Morgan Library
www.morganlibrary.org
29 E 36th Street
New York, NY 10016
Collection of books, manuscripts and drawings from the middle ages to the 20th century.
Morris-Jumel Mansion Museum
MorrisJumel.org
HistoricHouseTrust.org
Roger Morris Park
65 Jumel Terrace at 160th Street
New York, NY 10032
Country retreat built in 1765 by Roger and Mary Morris. Served as headquarters for George Washington during the Battle of Harlem House and was subsequently occupied by British and Hessian commanders after Washington's retreat from New York. Museum features restored period rooms from the Morris, Washington and Jumel eras. Open for tours on a very limited schedule.
Mount Vernon Hotel Museum & Garden
www.mvhm.org
421 East 61st St. (btwn 1st and York)
New York, NY
Museum focusing on the early days of New York City housed in a 1799 house modeled on George Washington's Virginia home.
Municipal Art Society
www.mas.org at the Urban Center
457 Madison Avenue at 51st Street
New York, NY
Museum of the Municipal Art Society, which is devoted to enriching the culture, neighborhoods and physical design of New York City and advocating for excellence in urban design and planning, contemporary architecture, historic preservation and public art.
El Museo Del Barrio
www.elmuseo.org
1230 Fifth Avenue at 104th Street
New York, NY
Museum dedicated to Puerto Rican, Caribbean and Latin American art.
Museum at Eldridge Street
www.EldridgeStreet.org
12 Eldridge Street
New York, NY
Museum of Lower East Side Jewish history located in the restored 1887 Eldridge Street Synagogue.
Museum for African Art
www.africanart.org
593 Broadway (btw Houston and Prince)
New York, NY 10012
Exhibits of historical and contemporary African Art
Museum of American Financial History
www.financialhistory.org
28 Broadway (by Wall St.)
New York, NY 10004-1763
Museum dedicated to the collection, preservation, research and display of historical financial artifacts.
Museum of Chinese in the Americas
www.moca-nyc.org
70 Mulberry Street (at Bayard Street)
2nd. floor
New York, NY
Museum housed in an old school building in the heart of Chinatown with exhibits on the history of Chinese people in America.
Museum of Comic and Cartoon Art
www.moccany.org
549 Broadway (between Houston and Prince) #401
New York, NY
Museum devoted to the collection, preservation, study, education, and display of all genres of comic and cartoon art.
Museum at FIT
www.fitnyc.suny.edu
Shirley Goodman Resource Center
7th Avenue btw 27th and 28th Sts
University museum housing a huge collection of costumes, textiles and apparel dating from the 18th century. Also hosts exhibits ranging from jewelry design to fashion photography and a Fashion Design Student Show.
Museum of Jewish Heritage
www.mjhnyc.org
18 First Place
Battery Park City, Manhattan
A living memorial with exhibits on the 20th century Jewish experience before, during and after the Holocaust.
Museum of Modern Art
www.moma.org
11 West 53rd Street (btw. 5th and 6th Avenue)
New York, NY 10019
Huge collection of contemporary art in midtown.
Museum of Sex
www.museumofsex.com
233 Fifth Avenue (@ 27th Street)
New York, NY 10016
A museum dedicated to the exploration of the history, evolution and cultural significance of human sexuality.
Museum of the City of New York
www.mcny.org
1220 Fifth Avenue (at 103rd Street)
New York, NY 10029
Large museum that collects, preserves and exhibits original materials related to the history of New York City.
Museum of Television and Radio
www.mtr.org
25 West 52 Street
New York, NY 10019
Massive collection of television and radio shows that can be viewed on-demand in private kiosks.
National Academy Museum
www.nationalacademy.org
National Academy Museum
1083 5th Avenue (at 89th Street)
New York, NY 10128
Museum housed in a six-story Beaux-Arts townhouse and dedicated to exhibitions of American artworks.
National Track and Field Hall of Fame
www.armorytrack.com
216 Fort Washington Avenue (at 168th Street)
New York, NY
Museum housed in the old 168th Street Armory that has been converted to an indoor track and field center. Includes interactive exhibits, films, archival displays, and rare artifacts, the Hall of Fame is dedicated to the spirit of achievement exemplified by the great American heroes of track and field.
National Museum of the American Indian (Smithsonian Institution)
www.si.edu/nmai
One Bowling Green
New York, NY 10004
Museum dedicated to the preservation, study and exhibition of the life, languages, literature, history and arts of Native Americans.
New Museum of Contemporary Art
www.newmuseum.org
235 Bowery
New York, NY 10002
Museum exhibiting innovative contemporary art from around the world. Housed in an odd-looking asymmetrical building.
New York City Fire Museum
www.nycfiremuseum.org
278 Spring Street (in SoHo)
New York, NY
Museum in a decommissioned firehouse exhibiting equipment and photographs documenting the history and stories of the New York Fire Department. Often staffed by off-duty firefighters.
New York City Police Museum
www.nycpolicemuseum.org
25 Broadway, 2nd Floor (between Morris and Bowling Green)
New York, NY
Museum in a decommissioned police station exhibiting equipment and photographs documenting the history and stories of the New York Police Department. Also includes a nice exhibit on modern forensic science.
New York Food Museum
www.nyfoodmuseum.org
Various locations
Organization dedicated to the culinary history of New York City. Presents exhibits at various locations – no permanent home.
New York Historical Society
www.nyhistory.org
2 West 77th Street (at Central Park West)
New York, NY 10024
Large collection of American painting, sculpture, books, manuscripts, decorative arts, architectural drawings, photographs, prints and ephimera that relate New York's history to the larger history of America.
New York Public Library – Humanities and Social Sciences Library
www.nypl.org
Fifth Avenue and 42nd Street
New York, NY
Massive research library featuring exhibits from their collection on a variety of topics.
New York Public Library For The Performing Arts
www.nypl.org
40 Lincoln Center Plaza
New York, NY 10023
Research and circulating library dedicated to music, drama and dance.
Two galleries feature exhibits of historical performing arts artifacts and media drawn from the library's massive collection.
Nicholas Roerich Museum
www.roerich.org
319 West 107th Street
New York, NY 10025
Museum dedicated to the work of Russian-born artist Nicholas Roerich.
Rose Center for Earth and Space / Hayden Planetarium
www.amnh.org/rose
American Museum of Natural History
Entrance on 81st Street just off of Central Park West
Wing of the AMNH that includes Hayden Sphere (a virtual reality simulator) and The Space Theatre (a high-tech planetarium), the Big Bang Theatre (a laser light show) and some additional exhibits.
Rubin Museum of Art
www.rmanyc.org
150 West 17th Street (between 6th and 7th Avenues)
New York, NY
Private museum dedicated to the art of the Himalayas and surrounding regions.
Schomburg Center
www.nypl.org
515 Malcolm X Boulevard (at 135th Street)
New York, NY 10037-1801
Nationally-renown research library devoted to the collection and preservation of resources documenting the experiences of peoples of African descent throughout the world. Features small exhibits from its collection as well as seminars and outreach activities.
Society of Illustrators
www.SocietyIllustrators.org
128 East 63rd Street (between Park and Lexington Avenues)
New York, NY 10021-7303
An organization founded in 1901 and dedicated to the promotion of the art of illustration. Housed in a 1875 carriage house and has a nice gallery with regular hours.
Sony Wonder Technology Lab

56th Street (between Madison and Fifth Avenues)
New York, NY
Interactive technology exhibits for children.
South Street Seaport Museum
www.SouthStSeaport.org
207 Front St.
New York, NY 10038
A complex of 19th century buildings exhibiting a large collection of artifacts related to the city's extensive maritime history.
Studio Museum in Harlem
www.studiomuseum.org
144 West 125th Street (btw. Lenox and 7th Ave)
New York, NY
Museum featuring exhibits from its collection of nineteenth and twentieth-century African-American art, twentieth century Caribbean and African art, and traditional African art and artifacts.
Taipei Gallery
www.taipei.org
1221 Ave of the Americas (btw. 47th St. and 48th St.)
New York, NY 10020
Exhibits of ancient Chinese artworks and contemporary arts from Taiwan.
Theodore Roosevelt Birthplace
www.nps.gov/thrb
28 E. 20th Street (between Park Ave. and Broadway)
New York, NY 10003
Boyhood home of president Theodore Roosevelt. Restored with many original furnishings and documenting the life of the 26th President of the United States.
Ukrainian Museum
www.ukrainianmuseum.org
203 Second Avenue (btwn 12th and 13th St)
New York, NY
Museum with exhibits focusing on the Ukranian experience, past and present.
Whitney Museum of American Art
www.whitney.org
945 Madison Ave. (at 75th Street)
New York, NY 10021
Large museum focused entirely on American Art, primarily 20th century American Art.
Whitney Museum/Philip Morris
www.whitney.org
120 Park Ave. (@ 42nd St.)
New York, NY 10017
Adjunct gallery to the Whitney Museum that usually features solo exhibitions by living contemporary artists.
Yippie Museum Cafe
www.YippieMuseum.org
9 Bleeker Street (Greenwich Village)
New York, NY
The Yippie Museum Cafe is dedicated to the preservation of the history of the Youth International Party, an anti-authoritarian (and very theatrical) political organization formed in 1967. The building is the former Yippie headquarters and presents live musical performances.